NME - 7th September 2002
How Chris Martin Became Hollywood's Hottest New Star

Take Sunset Boulevard out to the east, hang a right at the Osbournes' house, turn onto Metz Plaza and there's Drew Barrymore's home. Carry on up and round and you're outside Britney's house. Over there, well, that's where Christina Ricci lives. Drive ten minutes the other way, past the park where George Michael was caught cottaging, and there's Harrison Ford's residence. The Schwarzeneggers', Nicole Kidman's pad; in this part of Los Angeles, you're never too far from the immortally rich and the fantastically famous.

And right now, upstairs in the leafy surroundings of Sunset Boulevard's Chateau Marmont- John Belushi's stop on the LA death tour, a hotel so posh that the underground car park has chandeliers in it - Coldplay are going though their part of the surreal, and frequently painful process it takes to join the ranks of the internationally recognised.

Man with goatee and misguided trousers from MTV Latin America: "I hear your album last night, and it's quite good."
Chris Martin: "(Teasing) Quite good?"
MTV man: "I hear your next single 'The Scientist'. When you write this song, what kind of feelings do you put into the song?"
Chris: "Well, it's a song about girls. Or a girl. But it could be a boy. Or a dog. Everyone should relate to it."
MTV man: "It would be hard for an animal to hear a CD."
Jonny Buckland: "Well, dolphins like music."
MTV man: "What do you think about this new music? Like nu-metal?"
Jonny: "It's not really my bag."
Chris: "I like Chester Bennington's hair. But the best bands aren't necessarily the biggest. Like the Pixies."
MTV man: "Ah. The Breeders are good."
Chris: "They're good. But they're not the Pixies." MTV man: "And what do you think about drugs?" Jonny: "I don't think about them."
MTV man: "Do you lift weights?"
Jonny: .Pffftfft!"
Chris: (Seriously) "No, we're not really a big gymnasium band."
MTV man: "What do you like, apart from making music?"
Jonny: "Er, listening to music?"
Chris: "Oh Jonny, come on!"
MTV man: "I hear the song 'God Put A Smile Upon Your Face'. So, has God put a smile on your face?"
Chris: "..."
Jonny: "..."

In three days' time, Coldplay - singer Chris Martin, guitarist Jonny Buckland, bass player Guy Berryman and drummer Will Champion - will pack up their tatty-arsed jeans and navy anoraks and fly back to England, having finished a three-week tour of America which started in Chicago, took in New York and ends here, in Los Angeles. It's the first stage of a gigantic global push for their rousing, full-of-beans second album 'A Rush Of Blood To The Head' that before the end of the year will take them across the UK, back to America, all over Europe, back to the UK, to Japan and back to America again. Mindful of the colossal, and somewhat unexpected success of 2000's 'Parachutes' (and of the fact that there are no albums by their biggest artists, Radiohead and Kylie, this year), Coldplay's record label have shifted 'A Rush Of Blood To The Head' to their number one priority. There's the kind of marketing investment that sees teaser advertising in Sunday newspapers, and Coldplay billboards are racked up next to BBMak and Ozzfest banners across America's Tower Records stores.

Effectively, 'A Rush Of Blood To The Head' is being launched and promoted simultaneously all over the world. Sensing the very real chance to see Coldplay join U2 and REM in the enormodromes of the world, everybody's working as hard as time will allow. For their part, this means that Coldplay will spend most of this year playing concerts in the evening and fielding interviews during the daytime. Right now, they're averaging six interviews a day. Their plight in America is vastly helped by a fondness already felt in New York and Los Angeles for their music. 'Yellow' was a proper hit in the US, big enough to take them out of the college radio circuit and see them performing on The Late Show With David Letterman and Saturday Night Live. And 'Parachutes' has sold as well in America as it has in the UK. Tracey Pepper, from American music magazine Spin, says: "The music industry here is excited because they were one of the only non- rap/metal 'rock' bands to have a bona fide hit. Chris has become a truly engaging frontman. They're vastly improved live. They're also willing to put in the time touring. You can't do 30 dates here and call it a year. Breaking America is not a right. It takes a lot of work."

Chris Martin stands at reception in the Chateau Marmont and waves cheerio to a journalist from a French newspaper. "Thanks for talking," he grins, his mouth full of teeth, laser- blue eyes beaming. He turns to Jonny Buckland and his smile evaporates. "Now I know why I'm in such a bad mood. Being asked if I feel any pressure 15 times a day. I didn't. Now I do. I feel like our album's flopped and it hasn't even come out yet."

NME: what do you think America makes of you?
Jonny: "You only really see the media who want to talk to you. And of course they're nice. They're not going to go, '(In Southern accent) I think your record's shit, the gig was shit and you're a c-.' I don't feel famous. I feel rich. But not famous."
Will: "It just seems like a monumental mountain to try and climb. You know, U2 do it. But they've got their own jet. And I don't imagine Bono has to do too many phone interviews with Brazilian journalists and stuff."
Guy: "I feel surprised and very very lucky. What we're doing is crazily ambitious."
Chris: "I think of us as the people who've been let into the party who shouldn't really be there. We seem to be going down OK."

If you weren't in this band, what would you make of Coldplay, reading your interviews?
Will: "I'd probably be very bored. Reading a Nick Cave interview, that's good. Interviews with the drummer from Coldplay probably don't quite match up."
Jonny: "Oh God. Wherever I read anything I've said, I think 'What a twat', and I never even say anything that interesting. We didn't get into a band to do interviews. Otherwise we'd be orators or after- dinner speakers or chat-show hosts."
Guy: "I do worry that we come across as being boring, because we're absolutely not boring people."
Chris: "We've got a policy of not slagging off other bands. And that's where all the fun is."

Why do people like listening to sad songs?
Jonny: "I think sad songs can be very uplifting. I don't know whether it's because you think someone else feels worse than you do about something. What makes you much more depressed is hearing some really happy songs."
Will: "I can't think of any really happy songs that are actually any good. Maybe we're all just miserable bastards at the end of it all."
Chris: "It's a bit like some sort of massage or something. I've got no idea. 'The Scientist' is meant to make you feel better. Is it cathartic? I don't know. Maybe it's shite. Our managing director got me to write a song for this other singer on our label and I wrote this really happy thing. But it was just ridiculously cheesy so we didn't want to give it to her."
Guy: "It's easier to write sad songs than it is to write happy songs. We get more out of hearing that kind of music. But I don't think we have sad songs."

Later tonight Coldplay will perform at The El Rey theatre. It's small, some 800 capacity, and tickets have long since gone. There is some consternation over the guest list. John Cusack, Sandra Bullock, Brad Pitt and Jennifer Aniston, Sean Penn, Jack Nicholson, Heather Graham, Rob Lowe, Heath Ledger, Minnie Driver, Drew Barrymore, Julia Roberts and Robbie Williams have all asked to come. "It's amazing," says someone from the record label. "Jack Nicholson only goes to Lakers games." The band remain rather unimpressed by this roll call of fabulousness. "Is Rachel coming?" asks Chris, referring, presumably, to Rachel Weisz, the actress he's taken to expressing an enthusiasm for. "She hasn't confirmed," goads the record company lady. A taxi comes to take the band to the venue, to sound-check. (Fans of recent Coldplay interviews may enjoy hearing that The El Rey is located next door to a gentleman's wig shop.)

At the sound-check, as well as familiar Coldplay songs, the band play bits and pieces of Echo And The Bunnymen's 'Lips Like Sugar', The Rolling Stones' 'Start Me Up', The Stone Roses' 'I Am The Resurrection', the Pixies' 'Debaser' and 'Where Is My Mind?', Eric Clapton's 'Layla' and Jimi Hendrix's 'Purple Haze'. Chris plays the drums for so long at the end, the soundman has to come over and politely ask him to stop.

Before the show, Drew Barrymore and Moulin Rouge director Baz Luhrmann stand outside smoking. Michael Stipe wanders about inside looking a bit lost, wearing what appears to be a pair of dirty paisley pyjamas. The show is a triumph. So much so, that the band come back on for an unplanned second encore and play 'Lips Like Sugar'. "I know this is a bit cheesy," announces Chris before 'Everything's Not Lost', "but we're going to dedicate this next song to all the actors and actresses in the house." He changes the line" 'Cos if you ever feel neglected, if you think that all is lost" to. And if you haven't won an Oscar, if you think that all is lost". Later, Jonny will say that he was rattled when he lookedup at the VIP balcony while they were playing and saw Jack Nicholson staring straight at him, grinning. Afterwards, there are drinks. Some of the stars stick around. Minnie Driver talks to Chris and Jonny. "You've made some shit films," teases Chris. "I know," she says, charitably.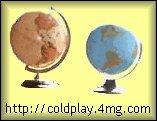 NEWS &nbsp BAND &nbsp GALLERY &nbsp INTERVIEWS &nbsp REVIEWS &nbsp GIGS &nbsp MESSAGE BOARD &nbsp LYRICS &nbsp DISCOGRAPHY &nbsp LINKS &nbsp CREDITS &nbsp